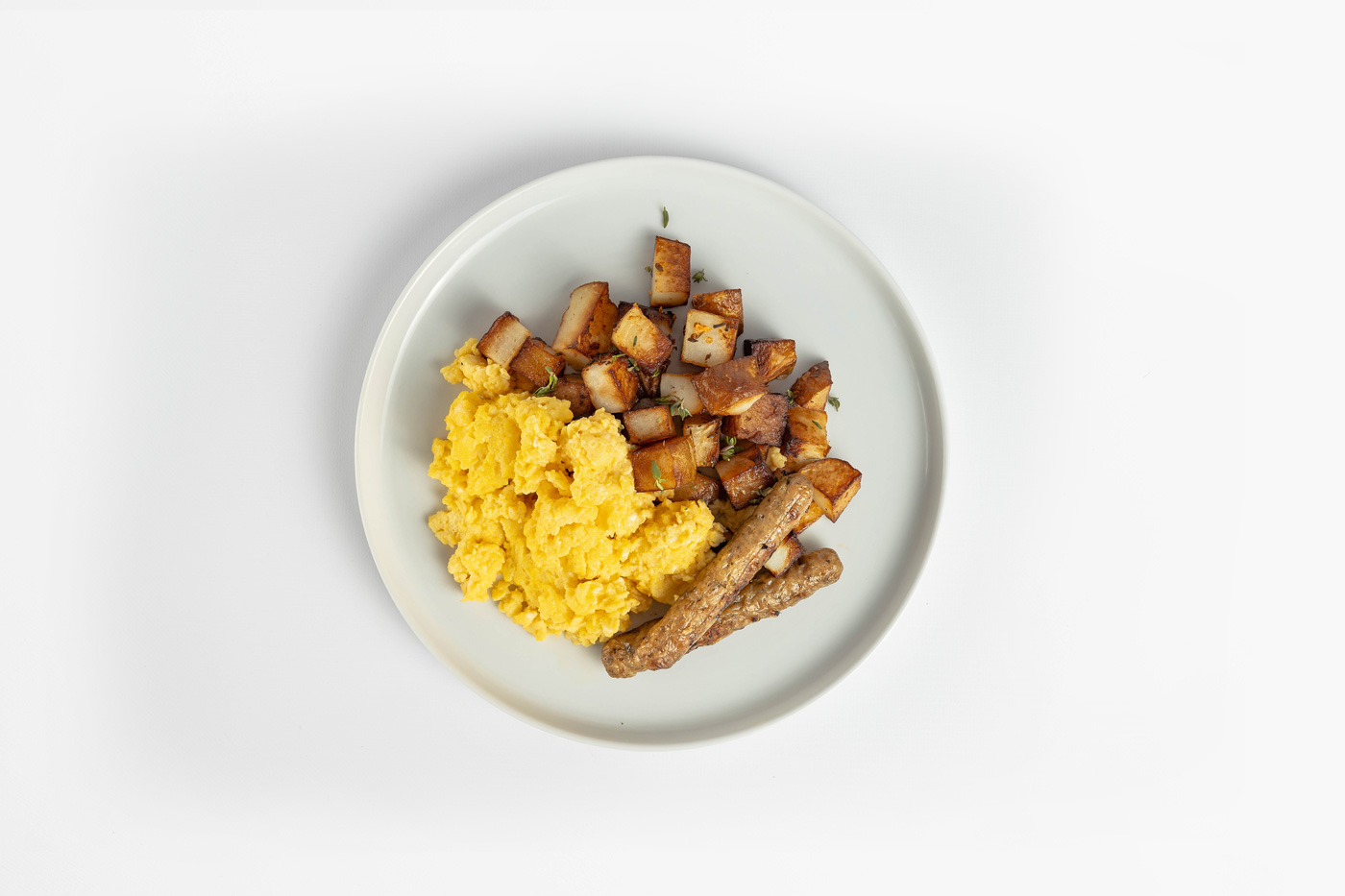 Egg Scramble with Sausage and Potato Breakfast
This meal comes with 4oz egg scramble, two 2oz pork sausages, and 4oz roasted sweet potatoes. Our sweet potatoes are diced, lightly seasoned, and roasted in the oven.
From: $12.49 / week
Product Features
Ingredients
Sweet Potatoes, Egg Whole Liquid Fresh With Citric Acid [Whole Egg, Citric Acid, 0.15% Water (Added a Carrier For Citric Acid), Citric Acid (added to Preserve Color)], Liquid Egg Whites [Egg Whites, Guar Gum, Triethyl Citrate (Added as whipping aids)], Sausage Pork Links Skinless Cooked Mild [Pork, Water, Contains 2% Or Less: Salt, Sugar, Spices, Chili Pepper, Flavoring, Smoke Flavor], Extra Virgin Olive Oil, Onion Powder, Granulated Garlic, Ground Black Pepper, Paprika [Paprika and Silicone Dioxide (Added To Make Free Flowing)], Italian Seasoning [Marjoram, Thyme, Rosemary, Savory, Sage, Oregano, and Basil].