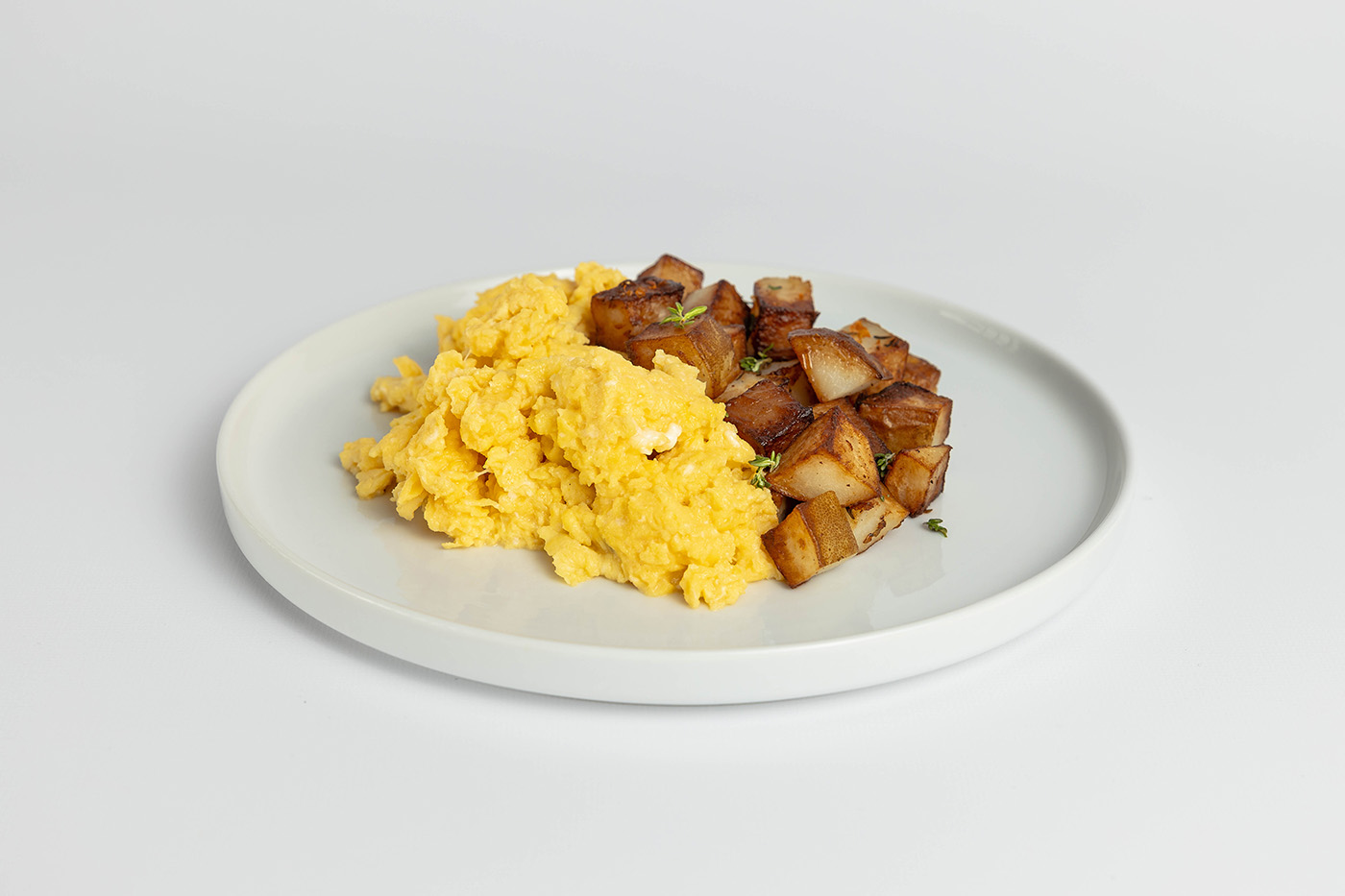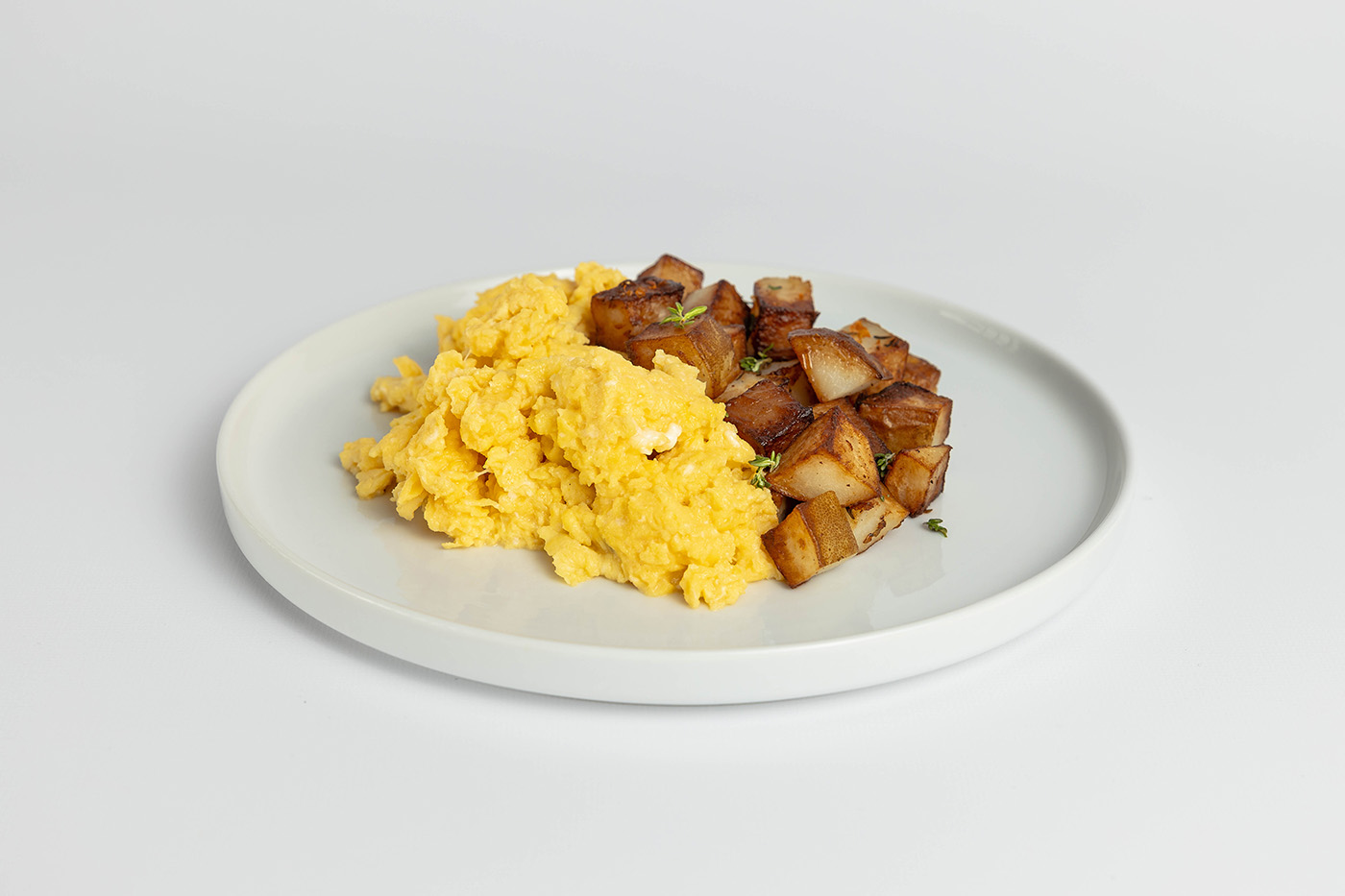 Egg Scramble and Potato Breakfast
This meal comes with 5oz egg scramble and 5oz roasted sweet potatoes. Our sweet potatoes are diced, lightly seasoned, and roasted in the oven.
Ingredients:
Fresh Sweet Potatoes #1, *Egg Whole Liquid Fresh With Citric Acid [Whole Egg, Citric Acid, 0.15% Water (Added a Carrier For Citric Acid), Citric Acid (added to Preserve Color)], *Liquid Egg Whites [Egg Whites, Guar Gum, Triethyl Citrate (Added as whipping aids)], *Extra Virgin Olive Oil, Onion Powder, Granulated Garlic, Ground Black Pepper, Paprika [Paprika and Silicone Dioxide (Added To Make Free Flowing)], Italian Seasoning [Marjoram, Thyme, Rosemary, Savory, Sage, Oregano, and Basil].