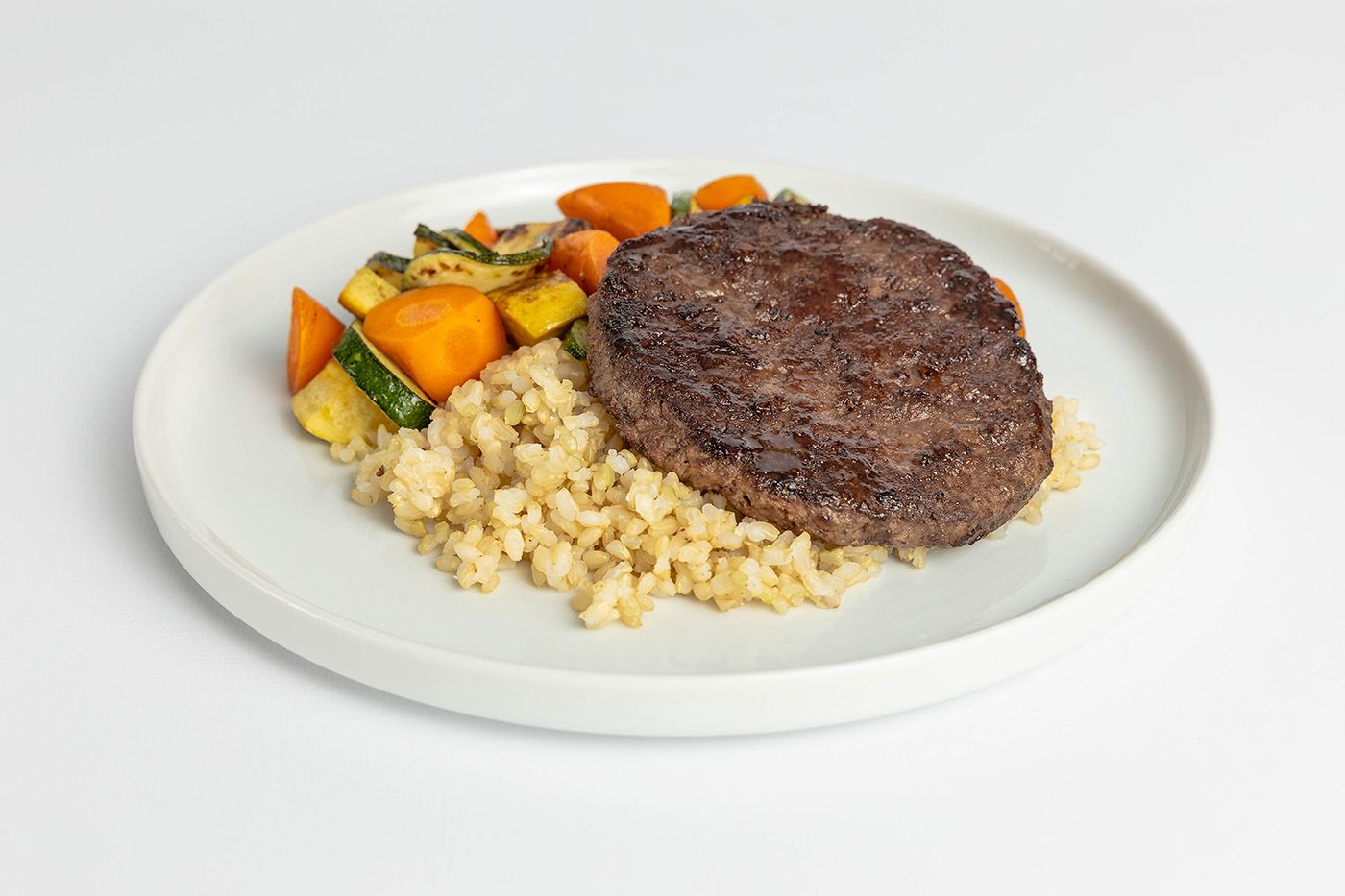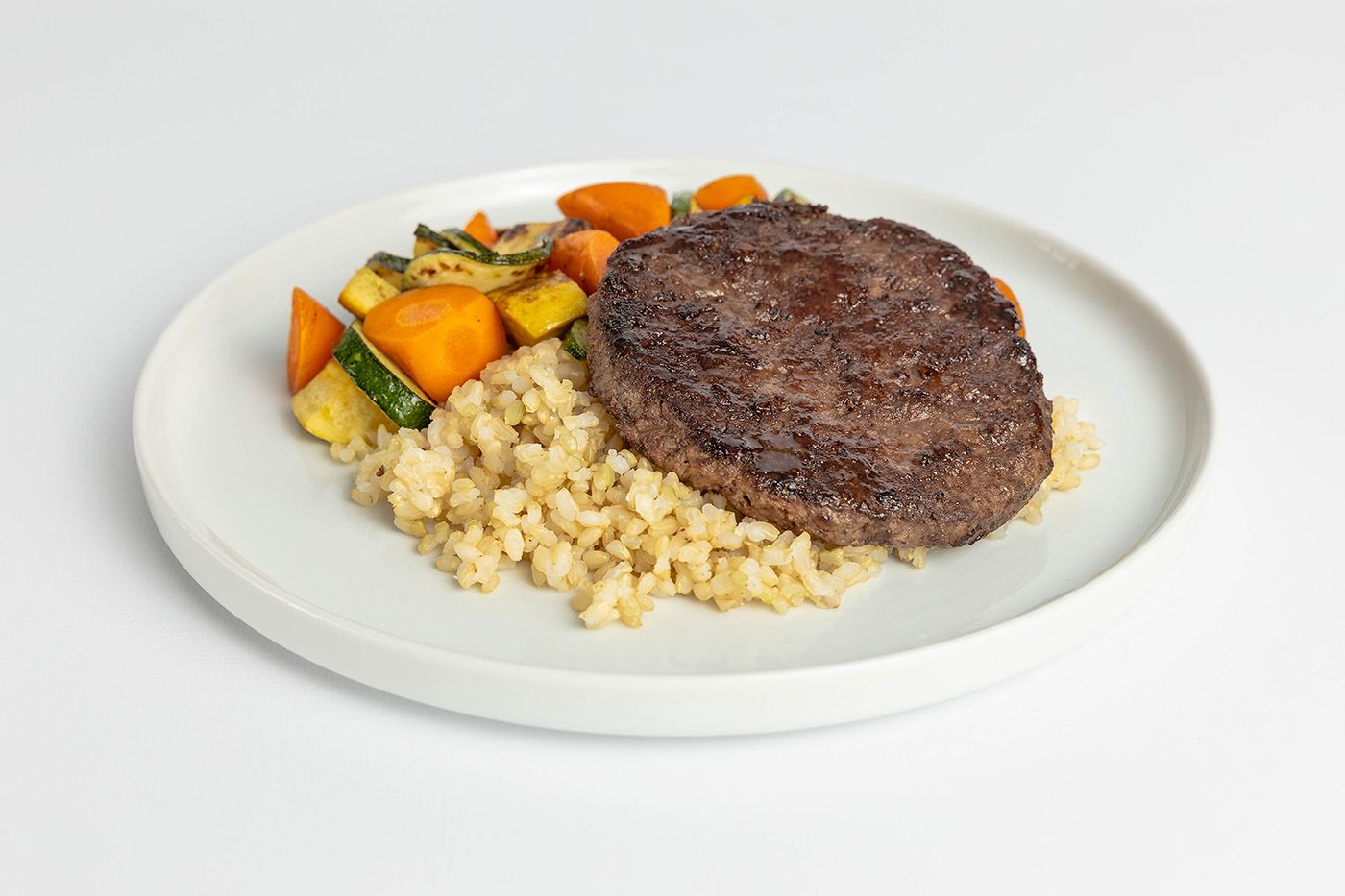 Beef Patty, Brown Rice, Mixed Vegetables Meal
This meal comes with a 4oz grass-fed beef patty, 4oz of brown rice, and 4oz of mixed vegetables. The foods come in the same container but are not mixed together. The mixed vegetables are a blend of broccoli, carrots, and zucchini.
Ingredients:
*Vegetable Normandy Blend [Broccoli, Carrots, Cauliflower, Zucchini, Yellow Squash], *Ground Bulk 90/10 Fresh Ground Fine, Water, *Rice Brown Parboiled Whole Grain [Long Grain Parboiled Brown Rice], Onion Powder, Granulated Garlic, Fresh Peeled Garlic, Ground Black Pepper, Salt Kosher [Salt, Yellow Prussiate of Soda], Paprika [Paprika and Silicone Dioxide (Added To Make Free Flowing)], Italian Seasoning [Marjoram, Thyme, Rosemary, Savory, Sage, Oregano, and Basil].