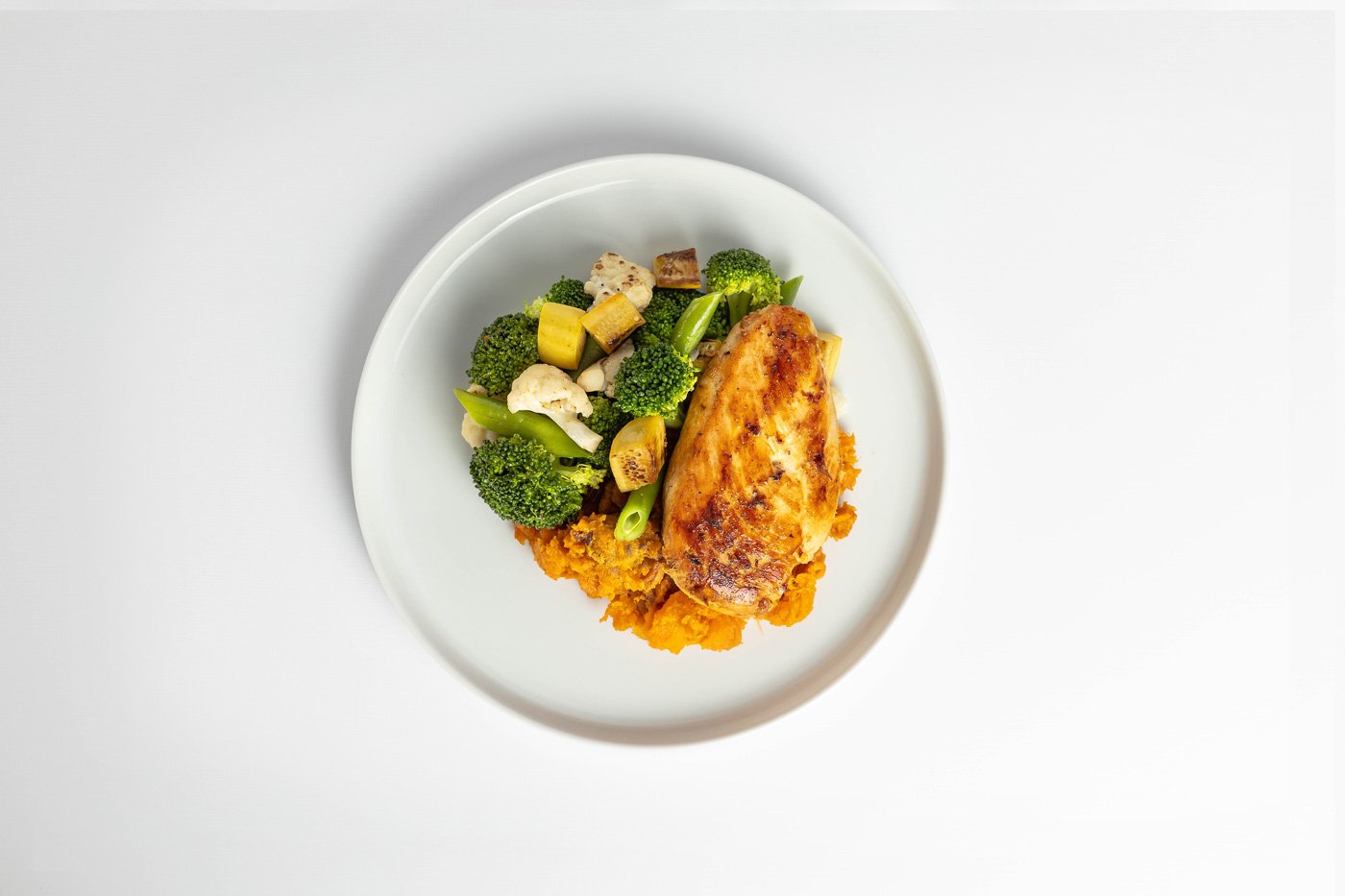 Chicken Breast, Sweet Potato, Mixed Vegetables Meal
This meal comes with 4oz of free-range chicken breast, 4oz of sweet potato, and 4oz of mixed vegetables. The foods come in the same container but are not mixed together. This meal is completely Paleo friendly. The mixed vegetables are a blend of broccoli, carrots, and zucchini.
From: $13.49 / week
Product Features
Ingredients
Vegetable Normandy Blend [Broccoli, Carrots, Cauliflower, Zucchini, Yellow Squash], Chicken Breasts, Fresh Sweet Potatoes, Extra Virgin Olive Oil, Onion Powder, Granulated Garlic, Ground Black Pepper, Paprika [Paprika and Silicone Dioxide (Added To Make Free Flowing)], Italian Seasoning [Marjoram, Thyme, Rosemary, Savory, Sage, Oregano, and Basil].